Sword of the Necromancer now available on PS5 and Xbox Series
Sword of the Necromancer comes to PS5 and Xbox Series!
We are pleased to announce the Next Gen versions of the monster summoning action RPG Sword of the Necromancer. These versions are to be released on November 1st, just 3 years after the game's first announcement.
The PS5 and Xbox Series versions of the game include the Extra Modes DLC that was released on this past June. They also feature faster load times and better performance overall thanks to the new consoles' hardware.
Owners of the PS4 and Xbox One versions will be able to upgrade the game to the PS4 and Xbox Series versions for free. This includes the PS4 physical edition that was released on September 30th.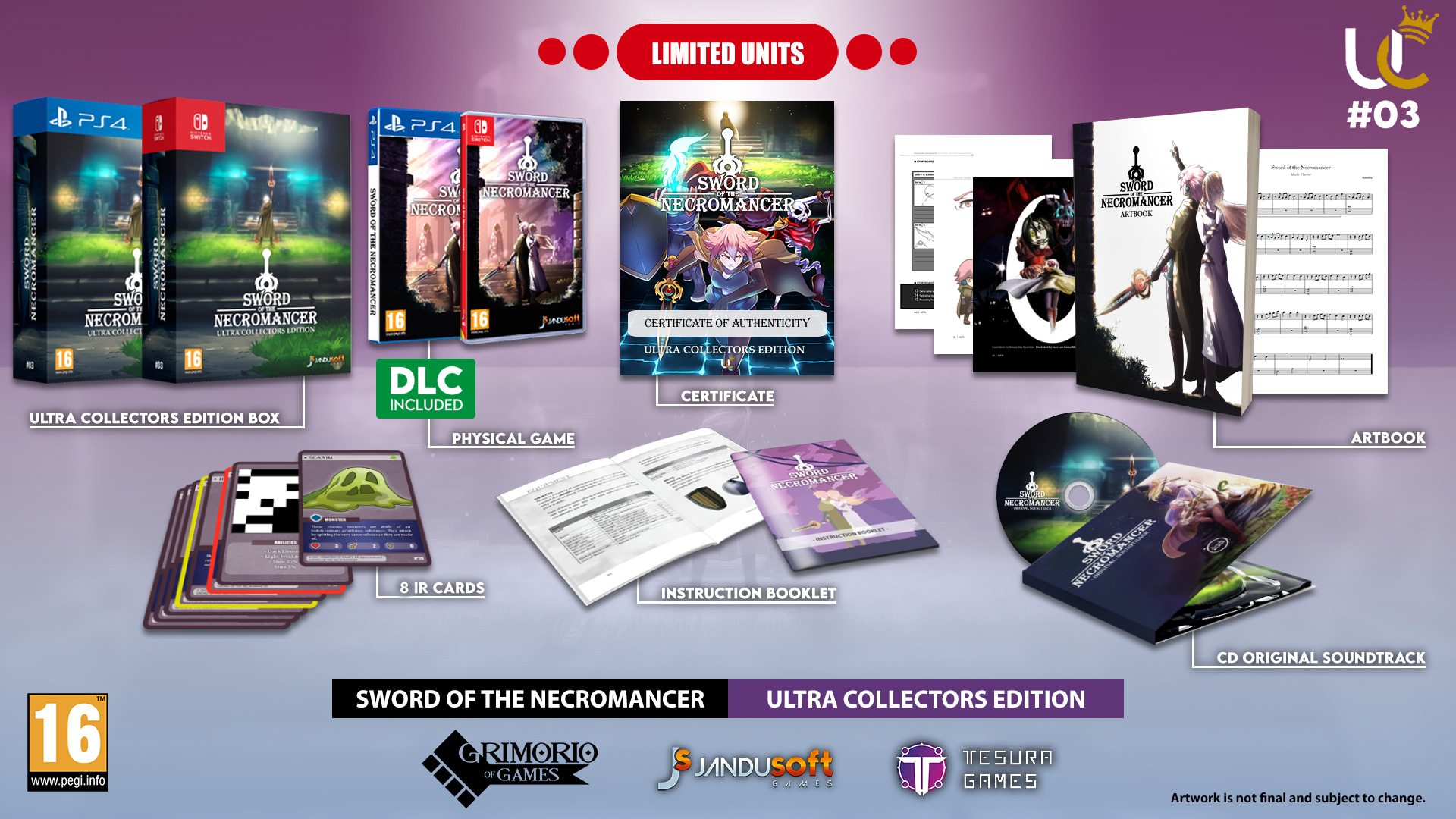 With this, we put an end to Sword of the Necromancer's development. There is still a patch pending on some platforms (including the next gen ones) that features several fixes and a new language (Basque), and of course we will continue to support the game with bugfixes, but we will not add more content to the game, as we are now focusing on our next project (that we will announce soon).
To commemorate this, we have released a new video with the full animation and scenes from the game, SPOILERS AHEAD!
We want to thank you very much for your support, we hope you enjoy the game, now available in all platforms!